How do I restore an account?
Download the Sphere Identity mobile app from Google Play Store or Apple App Store.
Open the app, click on 'GET STARTED' after the introduction.
Terms of use: Read and tick mark the terms of use after you consent to them. Once you have ticked all the terms, click on 'Set my PIN'.
Setting up is a 3-step process.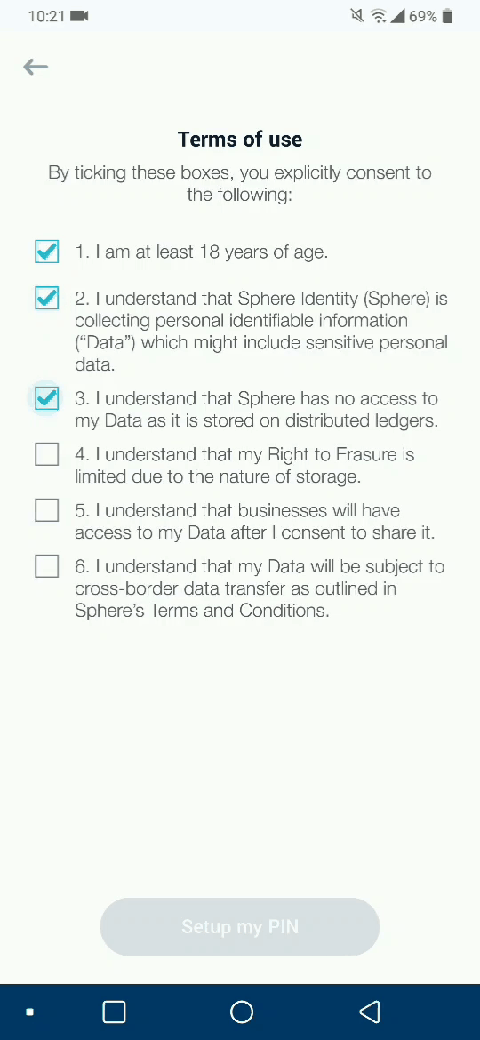 a. Set a 4-digit numeral PIN.
b. Confirm by re-entering the same PIN.
c. Click on 'Restore existing profile'. Here, you need to enter the 12 security words in the order that was provided when you first set up your account.
Click on 'Restore'. The account may take 1-3 minutes to be restored successfully.
Please note: If you have lost the 12 security words, you will have to create a new account.
---
---